Teaching Excellence Framework
submission 2017
University of Leicester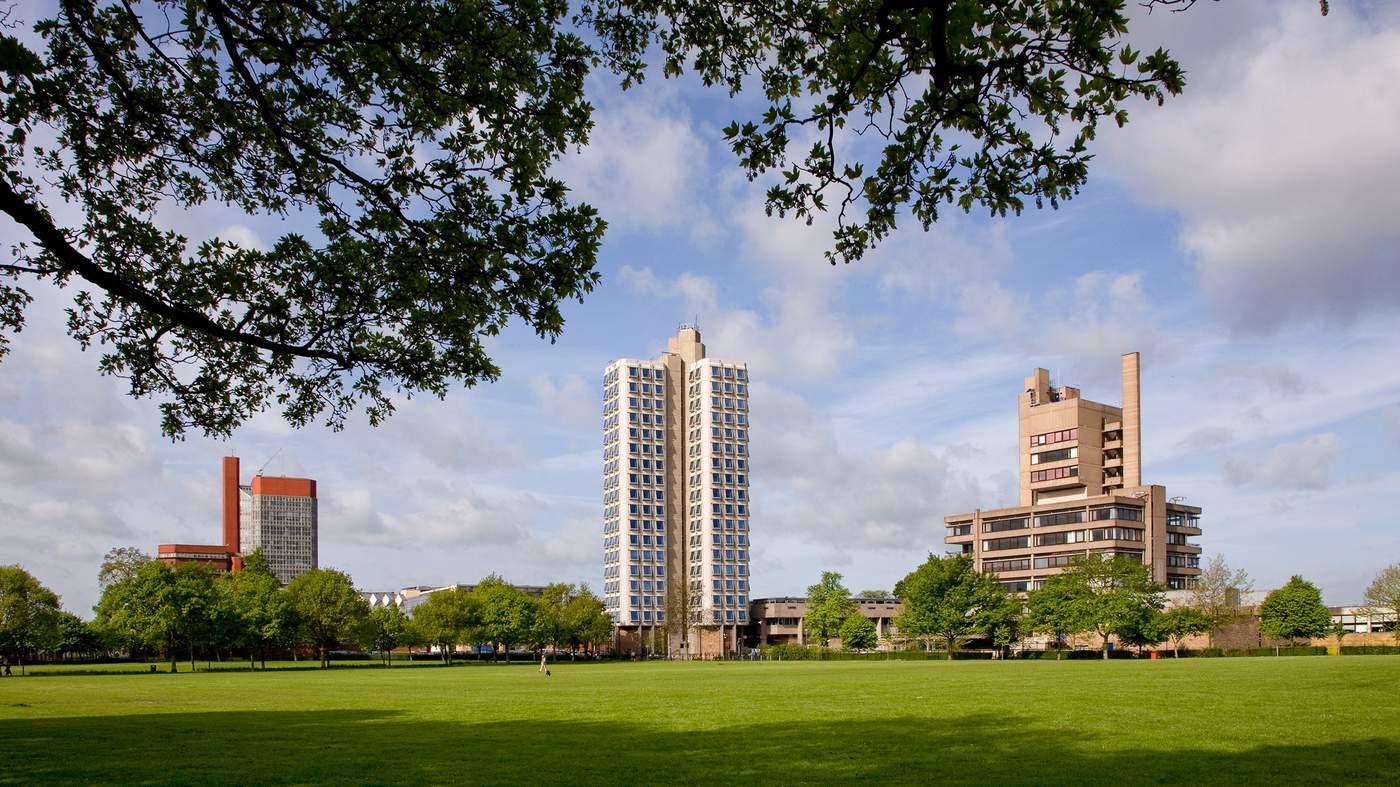 An introduction from the President and Vice-Chancellor
We have a proud history at the University of Leicester, founded in the aftermath of World War I as a living memorial to those who lost their lives in the Great War. Our motto – UtVitam Habeant – 'so that they may have life' – reflects our values to do justice to the hopes and expectations of those on whose shoulders we now stand,striving to make a difference in everything that we do.
Today our University is a lively, energetic and global community, in which dedicated and talented people are anticipating, working towards, and helping to shape the future. We do everything we can to recognise diversities, achieve equalities and enable all of our students and staff to be people who flourish.
We are led by discovery and innovation – an international centre for excellence renowned for teaching, research and broadening access to higher education, as reflected in our application to the Teaching Excellence Framework.
Within this document, you will find comprehensive evidence of our passion for providing students with an education that is demanding but enjoyably challenging, taught by passionate academics at the cutting-edge of their disciplines. We are committed to giving our graduates that extra dimension – a degree from a leading institution coupled with an inquisitiveness and sharpness of mind to ensure they continue to excel.
Professor Paul Boyle CBE,
President and Vice-Chancellor
At a Glance
- 87% of our students consider that their programme of study had challenged them to produce their best work. (UKES, 2016)
- 89% of our students think their course is 'intellectually stimulating', placing us well ahead of the sector average and in the top 20% of institutions nationally. (NSS Q4)
- 15.6 contact hours per week are scheduled in an average term time, compared to 14.5 hours for the group, and 13.5 for the sector as a whole. (Unistats)
- Currently 55% of the University's staff have ATQs against the HESA mean of 44% for the sector.
- We successfully graduate 3,100-3,200 undergraduates every year, and the proportion of students achieving a first or upper second class degree has remained constant at around 63% for the last four years. Alongside this, the proportion of students failing has been falling every year since 2012/13, with a 22% reduction overall.
- The NSS metric for assessment and feedback has shown very marked improvement, from 65.5% in 2015 to 75% satisfaction in 2016.
- 86.5% of our first degree full-time students are projected to complete their degree compared to a sector average of 81.3%. (HESA Performance Indicator Table T5)
- 25.2% of students resume their studies with us after a year out, compared to a sector average of 11.3%. (HESA Performance Indicator Table T5)
- Satisfaction with the provision of library and learning resources is consistently high: 91% in the most recent NSS, placing us in the top quartile for the sector.
- NSS (Q17) satisfaction is equally high for access to general IT resources at 93% in 2016, up from 92% in 2015, placing us in the top 10% in the sector.
- Online submission of coursework through Turnitin, marking via GradeMark, and return of feedback electronically to students, is being rolled out across the University: GradeMark is now being used for 48% of all assignments (up from 36% in 2014/15).
- In the autumn term of 2016, 8,957 undergraduate teaching sessions were recorded via lecture capture, and there were 204,037 viewings by students (20.4 views per undergraduate student), equating to 43,798 hours of viewing.
- We scored 90% in Question 11 of the NSS 2016 regarding students being able to contact staff when they needed to, placing us in the top 30% of universities nationally.
- The percentage of our students in professional level employment or graduate level study has risen 1.3% - from 73.9% for the 2012/13 graduating cohort, to 75.2% for 2014/15.
- We have a higher-than-sector average of first degree, full-time students progressing onto some form of further study, at 30.6% compared to the sector average of 24.8% in 2014/15.
Context and Strategy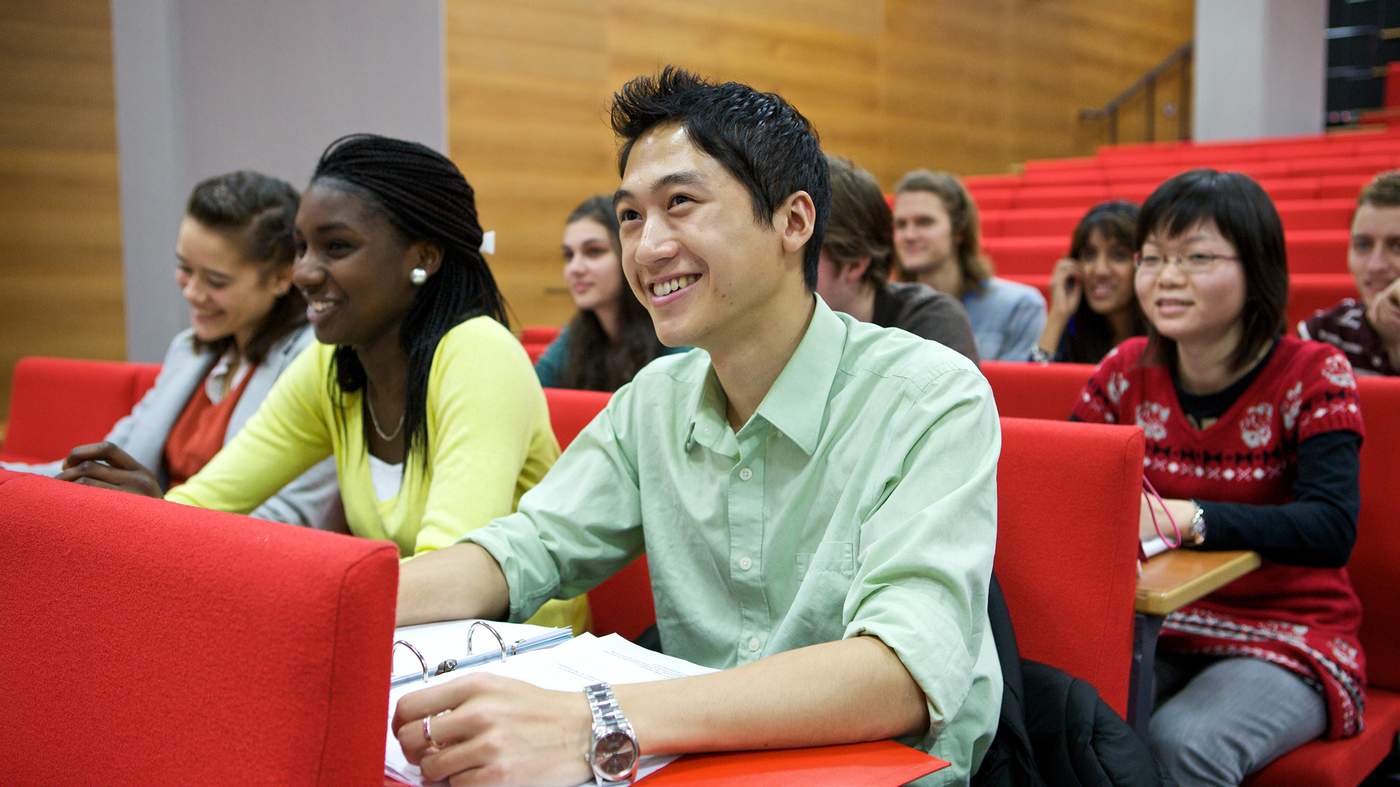 An approach that unites us
We provide a high-quality learning experience for all our students, informed by world-leading research. We have a student population of 25,069 (headcount), 38.2% of whom are postgraduates, and including 6,018 distance learners (2015/16).
The distinctiveness of the undergraduate student body is defined by its diversity: 21% international, 30.6% BAME, 9.9% with a declared disability, and 27% over the age of 22. We offer accessible opportunities for learning to students from all those groups, with a curriculum that is delivered flexibly through high-class teaching across campus, blended, and distance learning modes.
We challenge our students to aim high and support their aspirations throughout their time at University and beyond, with a strong emphasis on student development leading to enhanced employability: we are the 24th most targeted university by The Times Top 100 Employers in 2017.
Leicester is one of the most socially inclusive and accessible of the research-intensive universities. We meet or exceed all the widening participation (WP) benchmarks for recruiting younger students from disadvantaged backgrounds. Most recently, the Higher Education Funding Council for England (HEFCE) announced funding of £2.8 million for the Pathways bid, led by Leicester, under the Networks for Collaborative Outreach Programme to close the higher education (HE) participation gap. In the Quality Assurance Agency for Higher Education (QAA)'s 2016 Higher Education Review (HER), the review team identified as a feature of good practice: 'the commitment to widening participation which promotes student inclusivity', noting in their overview commentary that:
This approach is enshrined in the University's 2016 Learning Strategy: 'Students graduating from our University will be resourceful, independent, and resilient. They will be proud of their achievements and will want to maintain a lasting connection with us. Our graduates will have the qualities of integrity, openness of mind, breadth of perspective, and concern for ethics; all of which will equip them for professional success and active, informed citizenship now, and into the future.'
The latest strategy was developed by staff and students together during 2015, and the inclusive approach to strategic development, involving students and staff, was identified as good practice by the QAA (HER 2016 4.8) and led to us being shortlisted for the 2016 THE Leadership and Management Awards.
The Learning Strategy establishes the Curriculum Transformation Programme, a major transformation of our undergraduate curriculum. This is primarily focused upon facilitating student choice, and includes the following components:
a. Establishment of a new academic year model that increases the time available for teaching and for student induction commencing autumn 2017, building on already above-average contact time
b. Introduction of"Major/Minor": a scheme of major-minor combined subject offerings enabling much greater flexibility of programme choice (2016 saw the initial intake of students studying 74 new pathways across 29 disciplines, adding to our proven track record in offering multi-disciplinary undergraduate degrees – nearly 2,000 UG students (15%) study on combined programmes)
c. Standardisation of module credit weightings on a 15-30 scheme to facilitate module sharing and more flexible programme offerings
d. Review of assessment: building on the focused renewal of assessment practices has seen a gradual shift towards greater alignment with intended learning outcomes at module and programme level, and improved use of a wider range of assessment and feedback methods, including provision of examination feedback since 2012/13
The importance of partnering with our students
The staff and students of the University of Leicester have a proud history of collaborative working, as was noted in the University's 2016 QAA HER report: 'The University Leadership Team and Students' Union executive demonstrate a common understanding of the need to work together in partnership. The strategic importance placed on student engagement in the University's guiding policies is supported by practical evidence.'
The depth of the partnership with students is demonstrated by the 418 course representatives in place, the 480 peer mentors, more than 300 student ambassadors supporting open days and transition activities, and the engagement of over 1,000 students in the recent 'strategic conversation' which led to the development of our current institutional strategy.
In the context of national NUS concerns, Leicester's Students' Union has concerns about the linkage between TEF and increasing tuition fees, and has identified the risk that institutions simply increase fees without investing in improvements to the student experience. With this caveat, the Students' Union Council has approved the following introductory statement:
Student and staff partnership is a distinctive feature of our University, and it is particularly notable that the following projects have been jointly initiated and led by our students:
a. Review of the operation of Student-Staff Committees (2014-15) and development of a new Code of Practice
b. Review of the Personal Tutor system (2015-16), which led to the development of a new University policy being implemented for the current academic year and an agreed Feedback Charter
c. Student-led project on employability (2012-13), following a survey which demonstrated low rates of satisfaction with the opportunity to engage with employers (47.3% satisfaction) and access to career planning (60% satisfaction), which subsequently informed the development and success of the current strategy of the Career Development Service
d. Introduction of Lecture Capture (RefLect), which was introduced in 2016/17 as a direct result of the Students' Union's Student Voice Survey in 2014 in which 93% of the 769 students surveyed said that such a service would be useful to their learning
Our outstanding strength in this area is evidenced by the QAA HER 2016 Review report, which noted that 'the University takes deliberate steps to engage with the student body'; and that 'there is a strong ethos of partnership and engagement between staff and students'.
Exceeding the quality benchmark
The University secured a successful outcome to its QAA HER in February 2016, with four key areas being highlighted as exemplars of good practice, thus demonstrating consistent and effective operation above the baseline quality threshold:
· The inclusive approach to the management of change which will enable the realisation of strategic priorities
· The commitment to widening participation which promotes student inclusivity
· The strategic approach to the professional development of students which enhances their employability
· The continuing effective oversight of the postgraduate research student experience
Teaching Quality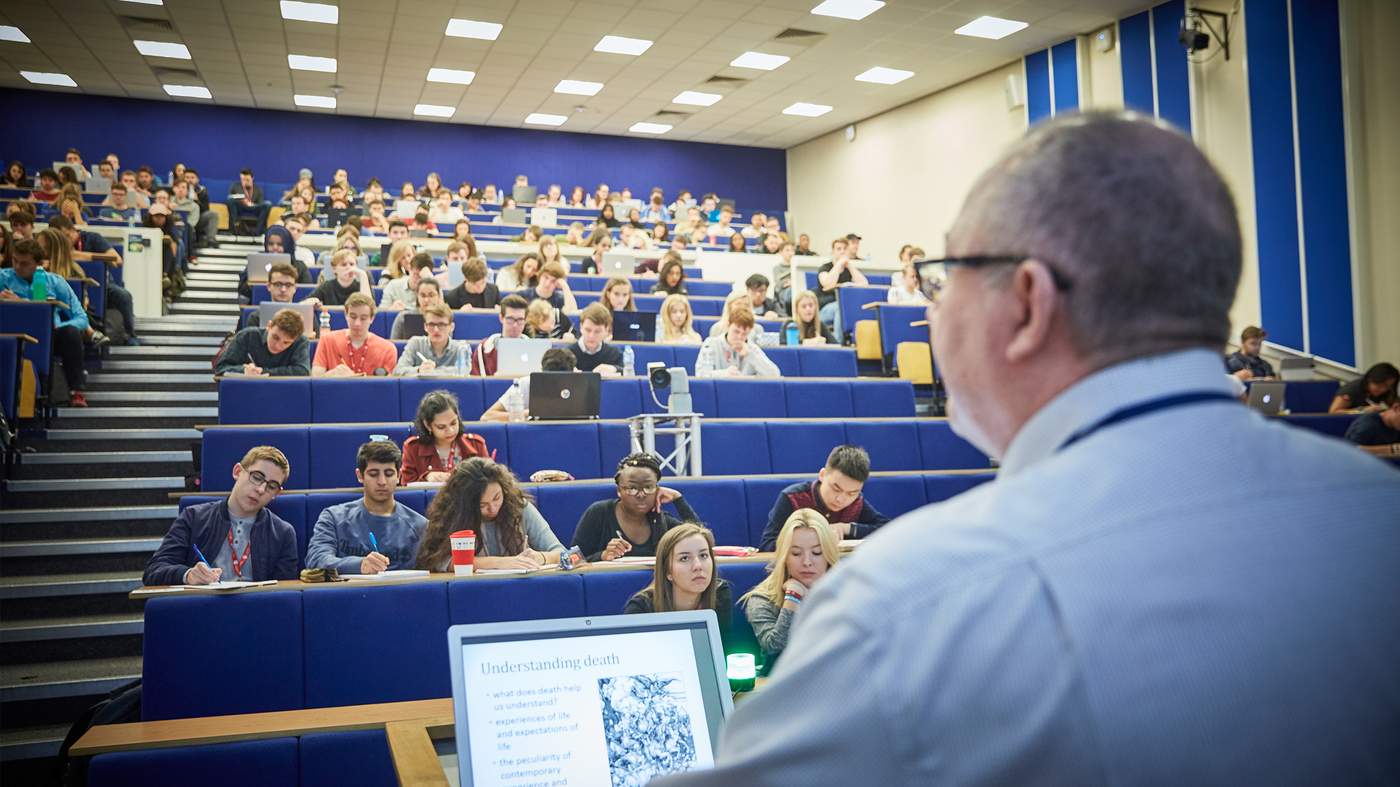 Contextualising performance against the core and split metrics
The 2016 National Student Survey (NSS) metrics for both 'Assessment and feedback', and 'The teaching on my course' have shown marked improvement, with the former increasing from 65.5% in 2015 to 75% in the 2016 Survey, bringing them to within 0.4 and 0.1%, respectively, of the benchmarks for the year. These are still below where we would wish them to be, and the University's improvement work continues, for example the proven approach of the "Improving Student Experience Teams" (ISETs) has been supplemented in 2016/17 by "NSS Partnership Agreements". These enable departments, students and relevant central services to discuss, agree and sign-up to a series of continuous improvement actions, developed and agreed through a facilitated, systematic framework.
The data below reflects the magnitude of change in the assessment and feedback scores between NSS 2015 and NSS 2016. What is clear is that the measures put in place in response to the scores in NSS 2015 have markedly improved the students' experience of assessment and feedback. This is an area where we will continue to drive enhancements.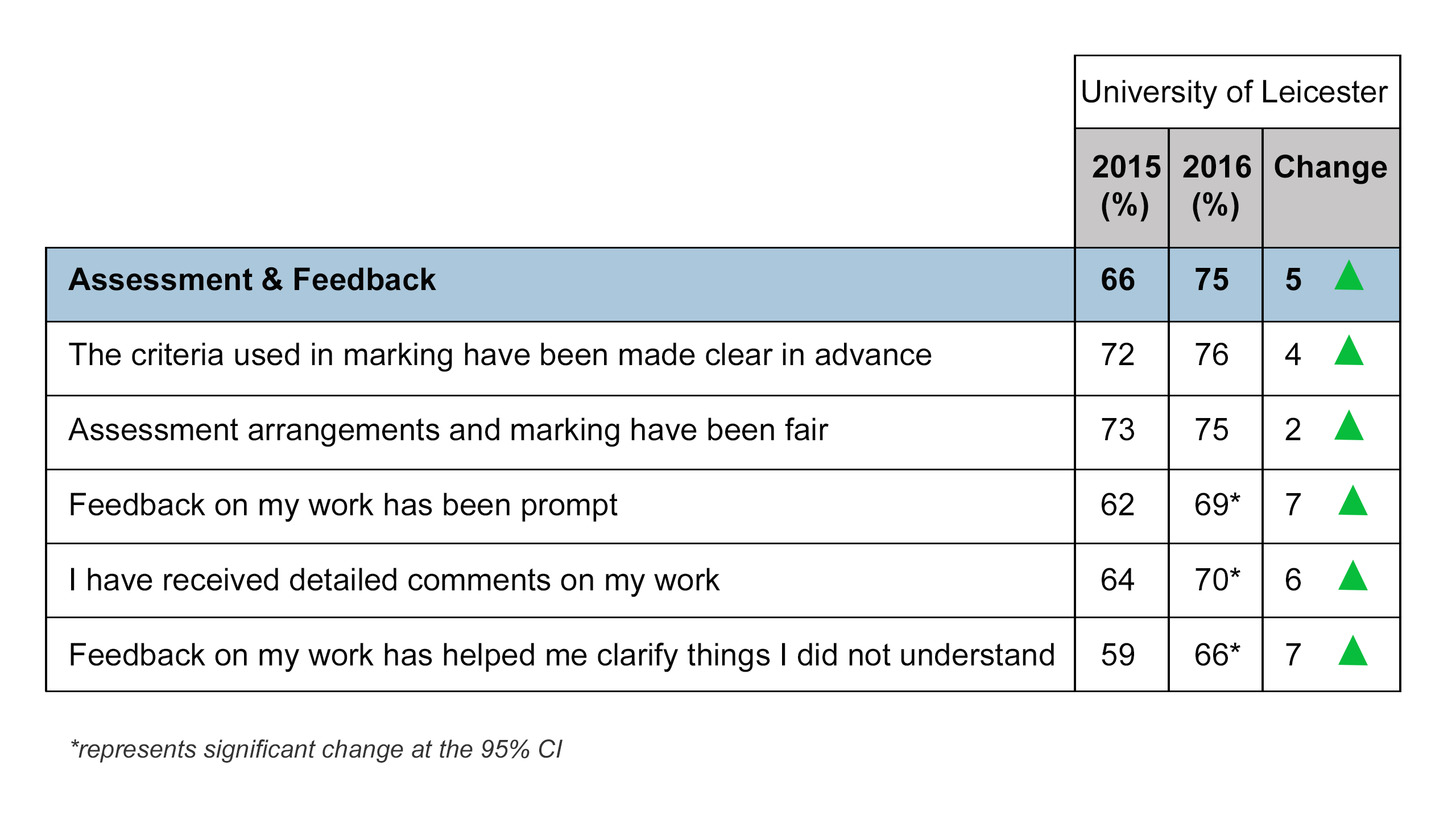 Evidence against the assessment criteria:
Student Engagement, and Rigour and Stretch
Our students' responses to the 2016 UKES confirmed the level of academic challenge in that 87% of students who responded considered that their programme of study had challenged them to produce their best work. In response to NSS Question 4, 89% of our students think their course is 'intellectually stimulating', placing us well ahead of the sector average and in the top 10% of institutions nationally.
Teaching at the University of Leicester is underpinned by academic research at all levels which, coupled with our widening participation credentials, means we offer an accessible and research-led learning experience in which students are supported to achieve their aspirations. Enshrined at the heart of our Learning Strategy is the following: 'All members of the University contribute to our students' learning, which is enriched by our research and scholarship and supported by every means to enable them to succeed.' This was strongly evidenced in the 2014 Research Excellence Framework (REF) in which 82.4% of academic staff were submitted as research active.
A good example of practice underpinning this is an innovative Physics module in which groups of students learn about scientific publishing and peer review by taking the roles of scientific authors, referees, and journal editors, producing short articles that are entirely self-directed, submitted to an online departmental journal, and peer-reviewed by other student groups in a process overseen by a student editorial board.
In the 2016 UK Engagement Survey (UKES), 86% of students across all years reported they had developed their skills as independent learners and 83% had significantly improved their skills of critical and analytical thinking. This is underpinned by recognising the importance of self-directed study in all our programmes and excellent access to laboratory facilities and field trips to enable investigative work.
We benchmark contact hours at Joint Academic Coding System (JACS) subject level 1/2/3 using the Unistats data set and institutionally through the Higher Education Policy Institute (HEPI) Student Academic Experience Survey. The latest wave of this survey (2016) puts us in the top quartile of pre-1992 universities for the average number of time-tabled sessions. 15.6 contact hours per week are scheduled in an average term-time, compared to 14.5 hours for the group and 13.5 for the sector as a whole.
Our programmes are designed to challenge students intellectually and provide them with the opportunity to acquire and demonstrate both academic and transferable skills. Our work with major graduate recruiters has confirmed that our approach is valued by employers.
Programme approval processes ensure that teaching and assessment methods align with intended learning outcomes and career development activities are embedded within the curriculum. We have a long-standing commitment to engaging students in programme development and approval. Students played an active role in the development of majors and minors and are fully engaged with the Curriculum Transformation Programme.
In addition, students are full members of programme approval panels (30 in 2015/16) and periodic development review panels. Our approach to programme development and approval was recognised in our HER report as being clearly articulated and consistently applied. Programmes across 16 academic disciplines are accredited by 25 Professional Statutory and Regulatory Bodies (PSRBs). Our external examiners provide very positive feedback on programme design and student achievement, and identify numerous examples of innovative and good practice in their annual reports each year.
Valuing Teaching
We have a culture committed to facilitating, recognising and rewarding teaching excellence. All newly appointed academic staff who have teaching as part of their contract are required either to possess an Academic Teaching Qualification (ATQ) or to gain one via the University's Higher Education Academy (HEA)-accredited Postgraduate Certificate in Academic and Professional Practice during their probationary period.
Our commitment to teaching excellence is built into the promotion criteria for academic staff. Promotion to chair and associate professor is conditional on candidates gaining a Fellowship (FHEA) or a Senior Fellowship (SFHEA). This signals that ensuring the quality of our teaching staff is at the heart of our approach.
All staff on teaching and research or teaching-focused contracts are required to evidence teaching excellence and external recognition at an appropriate level. Achievement of the latter is supported by the University's HEA-accredited Professional Educational Excellence Recognition Scheme (PEERS) which enables conferral of teaching qualifications within the UK Professional Standards Framework (UKPSF) up to D4.
The HEA Accreditation Panel identified six areas of good practice for commendation, including: 'Excellence in learning and teaching is promoted through well-developed systems and activities. Staff are encouraged to share good practice and celebrate success;' and 'The well-structured submission clearly demonstrates that engagement with the UKPSF is both encouraged and expected by the institution across all relevant staff that teach and/or support learning'. During the first year of operation of PEERS, 228 academic staff gained accreditation at various levels of fellowship.
Currently 55% of the University's staff have ATQs against the Higher Education Statistics Agency (HESA) mean of 44% for the sector. This includes 91 staff at Principal Fellowship (PFHEA)/SFHEA level. A further 150 staff are preparing for the January 2017 accreditation panels and 110 are registered for April, with a key performance indicator (KPI) for 90% of staff to have an ATQ by July 2018. Training is also provided to all graduate teaching assistants and postgraduate research (PGR) students who teach, with 238 being trained in 2016.
We recognise outstanding contributions to teaching excellence through the annual competitive round of University Distinguished Teaching Fellowships (UDTFs). Judged by a staff-student panel, up to six staff receive Fellowships each year with the awards being conferred at degree congregations. We now have a valuable network of champions for supporting teaching and learning developments among the cohort of UDTFs (now over 50 staff), the staff accredited at SFHEA or PFHEA and the National Teaching Fellows, with many leading institution-wide improvement initiatives, for example developing a learning spaces strategy. In 2016 the University established annual Discovering Excellence Awards to celebrate staff achievements, with specific awards relating to the student learning experience: Student Experience, Teaching Excellence and Digital Excellence.
During the span of the HEA's National Teaching Fellowship Scheme, our academic staff have won 16 Fellowships, including two in the 2016 round. An example of the institutional impact of our National Teaching Fellows (NTFs) is the introduction of undergraduate student participation in HEAR-accredited placement opportunities within local schools and volunteering in other organisations. Through these experiences students develop an understanding of the importance of a critical approach to the practice of their discipline for public purposes.
The Students' Union runs an annual Teaching Stars campaign which recognises and celebrates individual staff members nominated by students as outstanding teachers. The Students' Union Education Officer also chairs a student-staff panel that celebrates students who support teaching excellence through annual Teaching Partnership Awards.
There is a systematic, comprehensive programme of networks to ensure time is set aside for considering, developing and enhancing approaches to teaching and learning as well as the broader student experience. Examples include: fora for Distance Learning, Technology Enhanced Learning, and Curriculum, Learning & Teaching. We also run an annual Learning & Teaching conference and "Focus on" Learning, Teaching & Assessment Weeks. All governance committees regularly run enhancement theme discussions. There is also an annual budget of £165,000 to support a competitive bidding round for 'pump-priming' enhancement projects. One example of a project established from this budget was the Learning Outcomes project in 2014, which explored staff and student perceptions of learning outcomes and their utility and resulted in two papers (2016), several conference presentations and development of an online resource for the University.
Feedback
The QAA HER report identified that: 'Students feel well prepared for assessment with information being available in course handbooks and from central services covering topics such as study and exams, academic writing and avoiding plagiarism which support assessment literacy.' Assessment and feedback is a critical component of our students' learning journey, and we have strong foundations in this area.
Our programme design and approval processes ensure robust assessment strategies are in place for every programme, the success of which is manifested in strong student progression and attainment. We successfully graduate 3,100-3,200 undergraduates every year and the proportion of students achieving a first or upper second class degree has remained constant at around 63% for the last four years. Alongside this, the number of student fails has been falling every year since 2012/13, with a 22% reduction overall, further demonstrating the robust and supportive nature of our approach.
We have been working closely with our students and their representatives together to review and revise our approach to assessment and feedback, and the NSS metric for assessment and feedback has shown very marked improvement, from 65.5% in 2015 to 70.8% satisfaction in 2016. Work has been focused in two areas: the development of institutional practice; and focused work with individual departments where internal and external surveys have indicated issues for concern. The latter were particularly brought into focus through the 2015 NSS, where a negative flag in the year 2 split metric carried across to the core metric on assessment and feedback.
We have implemented a series of institution-wide measures to understand better and to improve the student experience of assessment and feedback:
· Peer observation of marking and feedback (and also teaching observation)
· 21-day feedback turn-around policy and associated "charter", developed in partnership with the Students' Union, used regularly in professional development workshops on feedback and assessment
· Development of a new University Assessment Strategy
· The 'Curriculum Transformation Programme' is enabling a full review of assessment within every programme as part of its work through to 2018/19, with a view to standardising the overall assessment load for students
· In 2015/16 we implemented a policy on the provision of feedback on all exams
In relation to the second action area, through detailed analysis of relevant quantitative data and also the NSS free-text comments, the Pro-Vice-Chancellor (Student Experience) led 'Improving Student Experience Teams' (ISETs), which included student membership, to work with underperforming departments. Using data from the NSS, module evaluations and student feedback, as well as the important contributions from their student members, the teams worked with the departments to identify specific areas where performance was considered unsatisfactory, with a particular but not sole focus on assessment and feedback.
The departments were required to produce action plans that were reviewed by the ISETs and also incorporated within the Annual Developmental Reviews of their programmes, for monitoring, review and approval by the respective College Academic Committee. There is strong evidence that the interventions improved the performance of specific discipline areas in the 2016 NSS. For example, Economics, Management, Engineering and Computer Science all significantly improved their NSS performance, with increases of between 6-24 percentage points for the assessment and feedback question area.
Learning Environment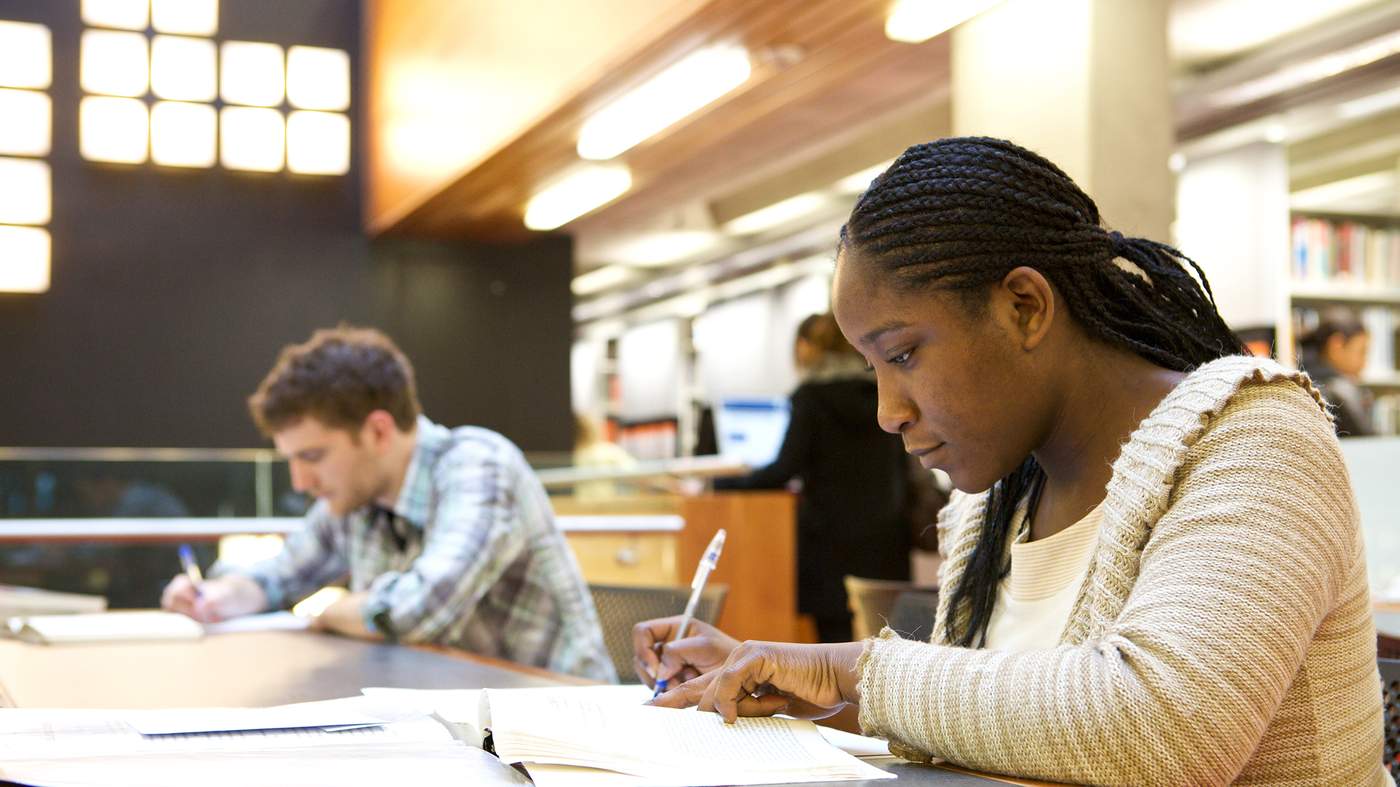 Contextualising performance against the core and split metrics
Our University provides excellent support to all students. We have in place rigorous and supportive systems and processes to enable student attendance and progression. This is strikingly evident in Table T5 of the latest HESA Performance Indicators which shows that 86.5% of our first degree full-time students are projected to complete their degree compared to a sector average of 81.3%. This is in line with our benchmarks and places us in the top third of the sector for degree completion.
We place significant emphasis on academic rigour in the transition from first to second year, strictly limiting the number of failed credits with which a student is able to progress. We recognise there are many reasons why students may be flagged inactive after their first year, so we actively manage and support inactive students through a range of mechanisms. For example, "Resit Without Residence" enables students to stay engaged with their programme and resit a year later, which is one of the tools we use to ensure overall student completion rates stay ahead of the sector average.
Reasons for inactivity in the year following entry include suspension for both medical and personal reasons and also taking a year for resits without residence. Tracking student progression beyond the year following entry shows that students not only came back from 'inactivity' to be currently active, but many from the earlier cohorts have already gone on to graduate successfully. It is these returning students who make up the 'adjusted out' numbers in the table below.
For all three categories: Disabled, Black, Asian, Minority, Ethnic (BAME) and Mature, these corrections for overall progression reduce the difference to benchmark to 1.2%, 0.4% and 3.6%respectively as a consequence of the support put in place. It is noteworthy that the progression data for the mature students in our part-time provision exceed benchmark by 13.9% with a z-score of 3.2.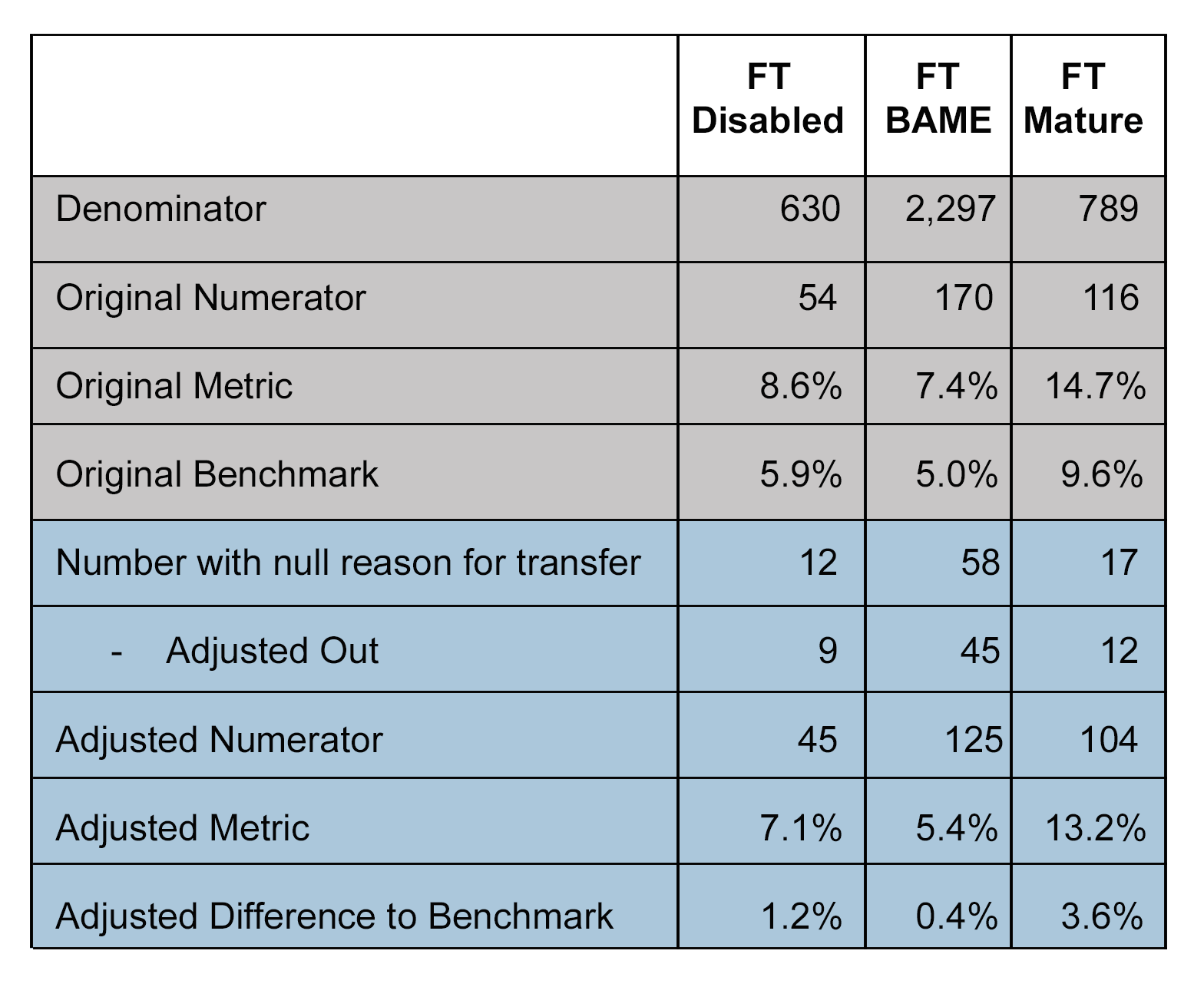 Disabled students are well supported by a student-centred in-house service. The central location of the AccessAbility Centre at the heart of the Library invites students to engage with the support easily. They do so as required and gradually learn to manage the impact of their disability. Students achieve independence and success at different rates. Some students experience an interruption in their academic progression, but it does not necessarily mean the end of their academic career. Of the 54 student cases noted in the metric, nine went on to complete their studies or are still on course and being supported.
We recognise that the corrected overall non-continuation rates for the full-time mature students, at 3.6% below benchmark are still not a satisfactory position. In contrast, the continuation rate for mature part-time students is 13.2% above benchmark. Our Office for Fair Access (OFFA) Access Agreement also recognises the challenges we face in this area. Research within our Department of Sociology has focused specifically on the issue of the mature students. It has identified specific aspects impacting on their experience and retention, notably 'fitting-in' and managing their time. In 2015, we appointed a staff member with specific responsibility for mature students who works in partnership with the Students' Union Officer for part-time and mature students. This led to interventions introduced at the start of 2016-17, including:
· A specific welcome programme prior to the start of the academic year to facilitate initial engagement with the University, enabling them to network with other mature students and to provide study skills support
· Scheduled communication/networking activities running each term, including: regular newsletters and organised meet-ups, paid work opportunities, specific 'Mature Student Space' on Blackboard, targeted mentoring programme (2nd & 3rd year mature student mentors are trained and paid to support 1st years); and a programme of family activities so that mature students with young children can meet together with families.
Table T4a of the latest HESA Performance Indicators, which reports on the resumption of studies after a year out of HE, shows that 25.2% of students resume their studies with us compared to a sector average of 11.3%. Equivalent figures for young and mature splits show that Leicester is at 27.4% against a sector average of 11.4% for young students and 17.4% against a sector average of 11.3% for mature students. This demonstrates our strengths in supporting and retaining students from all walks of life.
Evidence against the assessment criteria:
Resources
The University has invested nearly £70 million in its learning environment over the last three years, across the physical campus and the digital estate, helping us maintain our top 10% position in the NSS Learning Resources question section, with 91% satisfaction in 2016. This investment included our new Centre for Medicine, which is the largest Passivhaus in Europe.
The David Wilson Library is a cornerstone of our learning environment, with services designed to enable and encourage independent learning. Students are supported throughout their studies irrespective of level, mode or place of study through lectures; enquiry services; individual consultations; online guides, tutorials and webinars. Extensive investment (over £11 million in the last three years) in e-resources, alongside demand-led purchasing ensures optimum access to academic and scholarly content, and has enabled the adoption of a digital-first information resources policy. Students, through the Students' Union, have consistently argued for all information resources to be available digitally and the vast majority (97%) of library transactions accessing information resources are now digital.
The Library is extensively used by students for personal study and group work with dedicated spaces for both, with an average of 76 visits per full-time user per year. We have very strong, above baseline, student satisfaction in this area, as evidenced by this student:
Satisfaction with the provision of library and learning resources is consistently high: 91% in the most recent NSS, placing us in the top quartile for the sector. The Library was awarded the Customer Service Excellence standard in 2010, which was re-accredited in 2013. NSS (Q17) satisfaction is equally high for access to general IT resources at 93% in 2016, up from 92% in 2015, placing us in the top 10% of the sector.
Our digital estate has developed significantly:
· Students now benefit from the fastest, university-wide broadband service (uSwitch.com 08/2016)
· Assignment submissions through Turnitin have increased by 32% over three years
· Online submission of course work through Turnitin, marking via Grademark and return of feedback electronically to students is being rolled out across the University: GradeMark is now being used for 48% of all assignments (up from 36% in 2014-15)
As a mixed mode institution with 6,018 students (24% of the total) studying via distance learning, we are uniquely placed to bring together the best of campus-based learning with the best of distance learning, and we have invested heavily to realise these opportunities in recent years. For example our Massive Open Online Courses (MOOCs) delivered on the FutureLearn platform have been among their most successful, far exceeding international standards in many areas and includes a MOOC with one of the highest learner participation rates since 2013 (43%, England in the time of King Richard III). Further work with our own academic departments will develop a 'MOOC to Mainstream' approach, placing us at the cutting-edge of learning development for undergraduate students.
A particularly powerful example of student partnership has been the development of Lecture Capture technology for all our centrally-timetabled spaces. Following a pilot, students now have access to audio and slide recordings of all lectures as a result of partnership between the Students' Union, Library Services, Leicester Learning Institute (LLI), and IT Services. The development of this learning resource, through the Virtual Learning Environment (VLE), better enables students to guide their own studies: outcomes of the pilot evaluation showed that 94% of the students surveyed reported finding that Lecture Capture was helpful to their learning and 98% considered we should continue with the service.
All centrally timetabled teaching events are recorded automatically by default. During the autumn term 2016, 8,957 undergraduate teaching sessions were recorded and there were 204,037 viewings by students (20.4 views per undergraduate student) equating to 43,798 hours of viewing. To date 938 staff have attended training events for the use of Lecture Capture, run by the LLI. There has also been a 56% reduction (from 41 to 18 students) in demand for supported note-taking from our AccessAbility Centre, an indication that Lecture Capture is making the curriculum more accessible.
Other areas of support and investment in recent years include: £705,000 to create a 'hub' in our student accommodation village, which provides technology-enabled social learning spaces for students, encouraging independent group learning; and a new £1 million attendance management 'swipe-in' system, installed for 2016-17, which records students' attendance at lectures and seminars. This is enhancing the quality of our engagement data to facilitate early intervention for students who may be at risk of disengaging.
Scholarship, Research and Professional Practice
We are a research-intensive institution: the Times Higher Education journal ranked Leicester in the top 25 universities for REF Research Power. In all discipline areas, students are taught by research-active academic staff and actively engage with current research. This engagement develops through the undergraduate programmes but is particularly focused in the final year of study and through the final year research projects or dissertations. All programme specifications establish engagement with current research as one of the programme outcomes. The evidence of research-informed teaching and the quality of the undergraduate research projects have both been consistently highlighted by external examiners in their annual reports across all disciplines and through the accreditations by PSRBs. All of our undergraduates undertake some form of independent research-based dissertation or project in their final year.
Students are encouraged to undertake independent research and promote their findings wherever possible, throughout their degree. The University works hard, in accordance with its founding principles and widening participation credentials, to bring the city of Leicester into learning. "VardyQuake" was the most popular news story on the national BBC website on 8 March 2016. This was a research project that started as a schools outreach programme led by undergraduate Geology students who were monitoring seismic signals detected by earthquake monitoring equipment installed in a local school near the King Power Stadium. It is one of many examples demonstrating how our University promotes active research endeavour and outreach across our student body. Building on this, there are also examples across many of our disciplines where undergraduates have contributed to published research outputs.
Students benefit from widespread exposure to professional practice, often through the work of our Career Development Service (see Student Outcomes section below). Additionally, in 2016/17 we have 1,157 students studying programmes with a professional placement(s), a year in industry or a year abroad, across 26 discipline areas. In our School of Law, every year, several hundred students engage in pro bono legal advice working with eight practices across the city, demonstrating how the University's outreach activities bring the city into our learning.
Wherever possible, the University works closely with employers to inform curriculum design and programme delivery. For example, FDM Group is an international IT services organisation, with which we collaborated to create a new and bespoke group challenge for students to work on as part of a core first year module, "Requirements Engineering & Professiona lPractice". The FDM team worked with key academic colleagues to understand the module content and delivery and their technical team were able to create a challenge in which students were given a set of requirements to help build a prototype. As a result, all first year informatics students gained early insight into a large IT graduate employer, developed essential transferable skills, and were able to put theory into practice.
Personalised Learning
Students at the University of Leicester benefit from a personalised academic experience. All undergraduate students are assigned a personal tutor, to support them academically and pastorally throughout their time at university. When undertaking dissertations, projects, or work placements, students receive personal supervision. Feedback is provided on all assessments and is always personal to the individual student.
All our programmes offer small group teaching, through a variety of methods. Students have many opportunities to personalise their learning experience. Whether through the high volumes of module choice within programmes, or through our innovative major/minor pathways and joint degrees (which are studied by 15% of undergraduates), our students benefit from a curriculum structure which is flexible and empowers them to make choices. In NSS 2016 we scored 90% in Question 11, regarding students being able to contact staff when they need to, placing us in the top 30% of universities nationally.
Most recently, recognising the importance of the personalisation of the student experience, the Students' Union and University jointly reviewed the Personal Tutor system. The review panel was co-chaired by an elected student member and was informed by the results of a survey of staff and students as well as focus groups. Over 1,800 students engaged with the review, and the outcome was the production of a new Code of Practice that is being implemented in the current academic year. Key areas include a new mandatory training programme, the creation of senior tutor roles in each college, and improvements to coordination, communication and sharing best practice, all overseen by a Dean of Students to monitor and report on the implementation of the policy.
We have recently introduced the concept of the Fabulous First Year experience to help students with their transition into University life, including:
· University-wide peer mentor scheme to support integration into the academic and social life of the University. In preparation for the roll-out more than 480 second and third year students were trained as mentors, providing all incoming first years with the opportunity to have a peer mentor
· Development of a smartphone app which provides a personal timetable, real-time feedback tool for non-academic issues, and signposting to support services
· Co-located core support services (Registry, Welfare, Counselling & Wellbeing, Careers, Fees Payment). For 2016-17 this has created a single point-of-access Student Services Zone enabling effective triaging of queries and facilitating rapid engagement with appropriate support, complementing support provided in individual academic departments
The LLI works with students and staff to support students' learning and progress at all levels and modes of study. Themes covered include: managing academic transitions to HE; developing effective study practices; improving academic writing; developing presentation skills; working effectively with others; and managing independent research projects. In keeping with recommendations from a large and growing body of UK and international research, the majority of this support is integrated within mainstream curricula.
For the academic year 2015/16 the number of students registered on modules for which support was provided was 3,270. In addition, all students have year-round access to resources and services, via the 'Succeed in your studies' website. And they can attend themed workshops and individual study consultations, either face-to-face or remotely, depending on mode of study.
For 2015-16, a total of 226 study consultations took place, whilst 221 students attended 29 central workshops offered over the course of the academic year. The Library and IT Services also offer support to students through their help desks in the Library and other key areas of the University. The English Language Teaching Unit (ELTU) and Languages at Leicester programme provide excellent support to students to develop their language skills.
Students are able to personalise their overall learning journey through engagement with the Higher Education Achievement Record (HEAR), which records verifiable extra-curricular activities in which students are engaged. In 2015/6 we recorded 2,368 'HEARable' activities, which comprised 1,605 undergraduate students participating in 149 different forms of extra-curricular activity, many as part of the Leicester Award.
Underpinning the academic experience, the University's Student Support Service plays a particularly critical role in supporting students to succeed:
· The Counselling and Wellbeing Service has been transformed over the last three years. Until recently it only delivered face to face counselling. It now reaches out across the entire student community and engages in a proactive way through group work and workshops. This positive approach to mental health is engaging students to build resilience, helping equip them to cope with the peaks and troughs of student life
· Support for students with long term mental health difficulties has been realigned and is now provided by newly appointed staff with appropriate expertise in our AccessAbility Centre. This helps to ensure that students access eligible funding to support their learning, progression and success
· Recent changes to the Disabled Students' Allowance and eligibility demand a new approach, particularly for dyslexia. The AccessAbility Centre has recruited a new member of staff to research alternative, technology-based support mechanisms. These will be transferable as students progress from University into graduate careers
Student Outcomes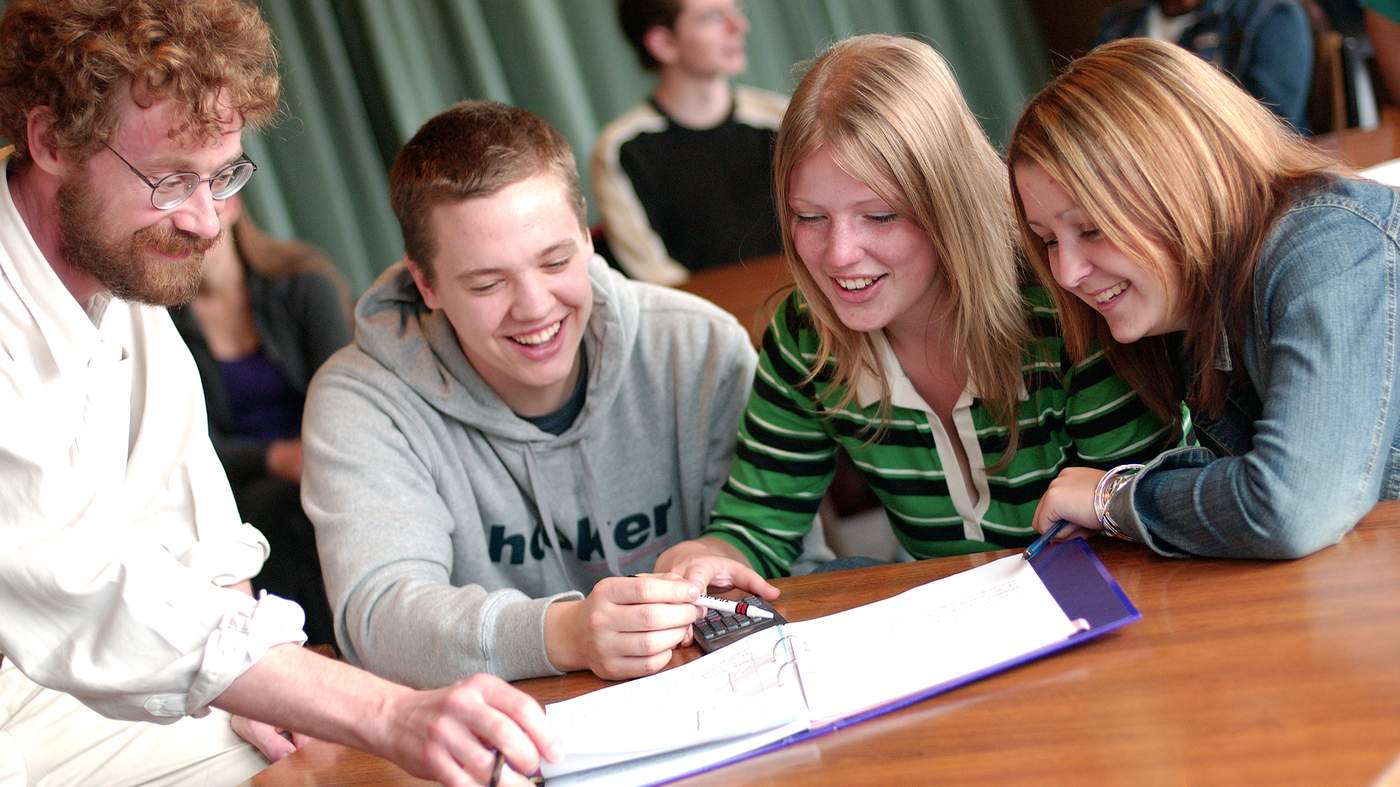 Contextualising performance against the core and split metrics
Overall, the percentage of our students in professional level employment or graduate level study has risen 1.3 % - from 73.9% for the 2012/13 graduating cohort to 75.2% for 2014/15. The split metric for 2013-14 which shows a negative flag for progression into highly skilled employment or further study, was due to a one-off change in our data collection method. In that year an alternative approach to finalist outreach was implemented which was clearly less successful, as we were not able to contact as many of our graduates as in previous years, which affected our data set. We learnt from this and in 2014/15 the programme of telephone outreach was reintroduced along with a stronger emphasis on coaching and some re-branding of the offer to our finalists, based in part on the findings of research into the aspirations of the University's students. This was associated with an increase in the highly skilled employment metric from 71.3 to 74.7%. Between 2014/15 and 2015/16, the number of finalists taking up the offer of transition support increased to over 500.
Evidence against the assessment criteria:
Employment and Further Study and Employability and Transferable Skills
The QAA HER team identified as good practice the University's 'strategic approach to the professional development of students which enhances their employability'. Since its transformation started in 2012, our Career Development Service has become world-leading, achieving national awards, including two seminal awards from the Association of Graduate Recruiters (AGR) for the"Best Overall Strategy for Preparation for Work by a UK Higher Education Institution (HEI)" in 2015, and''Best Preparation for Work by a UK HEI - Single Initiative' in 2016. We regularly review our provision and in July 2012 launched our Employability Strategy 2012-2016. This reinforced our commitment to equipping our students to lead successful and rewarding lives beyond their undergraduate studies, supporting them into professional careers or further study.
This quote from a leading employer demonstrates how we are working well above the national benchmark: 'EY is delighted to support and work closely with the University of Leicester due to the calibre of students studying at the institution...we value the diverse background of students studying at the University of Leicester as we believe only the highest-performing teams, which maximise the power of different opinions, perspectives and cultural references, will succeed in the global marketplace.' (Ernst & Young Recruiting Leader, 2016)
Our approach is to "ensure our graduates have the extra dimension [that will] make them the stand out choice for employers", supported by the principles of: engaging key internal and external stakeholders; increasing opportunities for students to develop the extra dimension (through co-curricular, curricular and extra-curricular activities); and ensuring that each opportunity is accompanied by support to ensure that students are appropriately prepared before, and supported after an activity.
In addition, our approach concentrates on all students developing professional skills through practical experience, and we ensure our approaches are highly relevant to current job and employer demands, through use of research, industry expertise, and employers. Consequently, student engagement is stronger than it has ever been, and flexible services and close collaboration with our stakeholders have engaged more students in career development than at any time previously - the equivalent of 45,675 overall engagements over the last two years. This has been made possible by the following principles which underpin our approach:
· Mass Engagement means we focus on reaching all students
· The cycle of Preparation and Reflection before and after event attendance ensures 'interventions impact students' development'. Interventions are then deployed through our Career Development Journey, giving students structure and flexibility over their development, and employers a more clearly defined role
The Leicester Award was introduced in 2012/13 to develop employability skills through a personal development programme which is recognised in the HEAR. In 2014-15 the Leicester Gold Award programme was introduced as a further stage, whereby students are engaged in real-life business projects set by employers.
Between 2012 and 2015 the University was part of the Enterprise Inc project, an enterprise and entrepreneurial skills development project, aimed at supporting graduates (as they graduate, or within three years of graduation) into sustainable self-employment in their own businesses. Over the three years this project produced 45 business start-ups from University Leicester qualifying students and graduates.
This work is now mainstreamed through a range of programmes, with over 600 students participating each year. We have created a number of inspiring success stories and a vibrant business start-up community creating a business and innovation networking calendar of events across the city with organisations, with HEIs and business and entrepreneurs all contributing. A strong ecosystem has been created to support current students, graduates and academic entrepreneurs to work collaboratively.
Data gathered since October 2012 illustrates how our efforts are helping students develop the necessary employability skills to prepare for the world of work: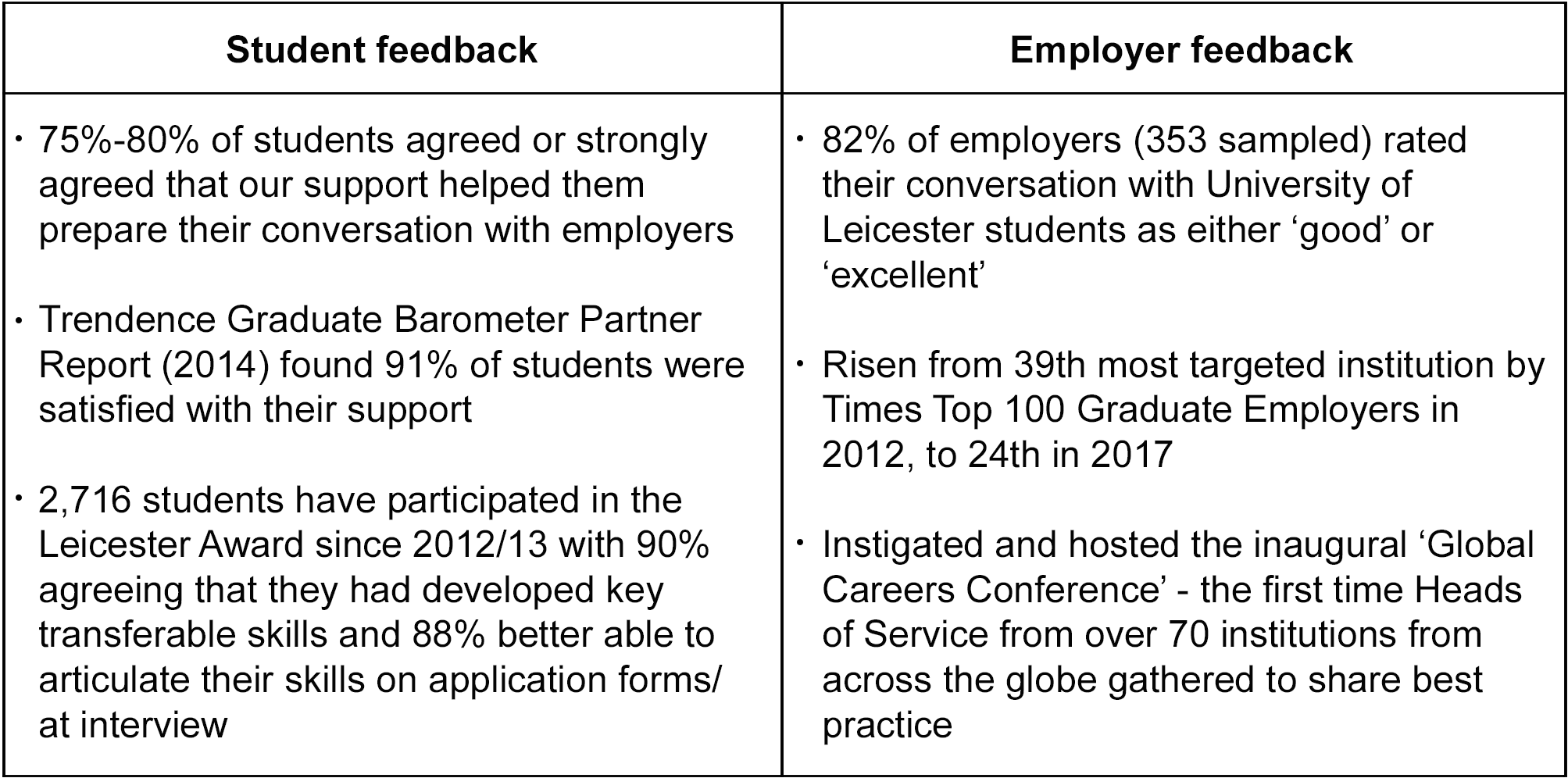 Notably, key measures of the employability of our graduates have improved:
· The proportion of home graduates unemployed six months post-graduation falling from 6.6% for the 12/13 graduating cohort to 6.2% in 14/15
· The percentage of our students in professional level employment or graduate level study rising 1.3 % - from 73.9% for the 2012/13 graduating cohort to 75.2% for 2014/15
Positive Outcomes for All
The University has a proud widening participation tradition and places a great emphasis on supporting all our students to secure rewarding and positive futures. Consequently, career development provision is embedded into all first year programmes to ensure as many of our students as possible engage with the award-winning support our University provides.
At the time of writing, 71% (3,119) of first year students had already engaged with the 'Career Development Journey'. Provision in the curriculum is tailored to the specific needs and interests of the cohorts in question, and great care is also taken to ensure additional support to certain groups of students where appropriate.
An excellent and recent example of this is the University's partnership with the National Mentoring Consortium. Through this scheme, professional mentors from the public and private sector work to empower BAME students with the skills, knowledge and confidence to advance their personal and career development.
As a result of this mass early intervention and targeted support, students from under-represented and disadvantaged groups go on to achieve positive employment outcomes at much the same rate as others who choose to study at Leicester and in line with benchmarked expectations. For example, with reference to the Year 2 metrics, 75.5% of BAME leavers went on to find highly skilled work or further study compared to a benchmark expectation of 76.0% and a rate of 72.2% amongst white leavers.
Conclusion
We provide a distinctive and accessible learning experience, and we are committed to continuous improvement of the experience working in full partnership with our students and the Students' Union.
Our widening participation credentials underpin everything we do for our students, our distance learning experience places us at the leading edge of pedagogical developments, and our award-winning approach to student employability is now recognised as a global benchmark.
There has been rapid recent improvement in the NSS assessment and feedback scores, and our overall completion rates are well ahead of the sector average. Coupled with the University's overall progression and attainment levels, and student exposure to research and professional practice, this evidences the outstanding quality of the student experience at the University of Leicester.